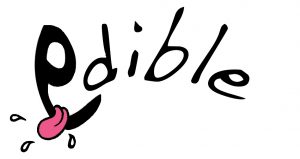 What is the EDIBLE study?
EDIBLE stands for "Evaluating Dietary Intervention Before surgicaL treatment for Epilepsy".
The EDIBLE study is an interventional clinical trial in 120 children and adolescents (3-15 years) diagnosed with drug-resistant Focal Cortical Dysplasia Type II epilepsy who are candidates for resective surgery.
The EDIBLE study is taking place in a number of paediatric epilepsy centres across Europe and is funded by the European Commission Seventh Framework Programme as part of the DESIRE project.
Why is the EDIBLE study done?
The EDIBLE study is done to find our if having a ketogenic diet can change the outcome of surgery in children with drug-resistant FCD type II epilepsy.
The EDIBLE study will compare changes in seizures after surgery between children that followed a ketogenic diet or their usual diet before surgery. The study will help us find out if having a ketogenic diet before surgery is any better at stopping seizures than surgery alone.
Ultimately, the results of this study may help to optimise future routine treatment in children with epilepsy the result of FCD Type II.
What does the EDIBLE study involve?
Participants will be equally and randomly divided into two groups. Both groups will have surgery but one of the groups will follow a ketogenic diet for 6 months before the surgery.
Participants will be followed-up every 3 months for the first 12 months and then at 24 months. The effect of the ketoginic diet on seizures, quality of life, adaptive behaviour and any potential influences on DNA related functions in tissue and blood samples will be examined.
How can I find more or get involved?
To find out more please  visit the EDIBLE study website http://www.edible.org.uk.
If you or your child would like to take part in the study please contact one of the participating centres listed below for more information.
| | | |
| --- | --- | --- |
| Site name | PI name | Contact |
| Krankenhaus Mara Maraweg - Bielefeld (Germany) | Dr Tilman Polster | 05 217 727 77 75 |
| Birmingham Children's Hospital - Birmingham (UK) | Dr Shakti Agrawal | 0121 333 8166 |
| Bristol Royal Hospital for Children - Bristol (UK) | Dr Jayesh Patel | 0117 923 0000 |
| Royal Hospital for Sick Children - Edinburgh (UK) | Dr Ailsa McLellan | 0131 536 1000 |
| Children's Hospital Meyer - Florence (Italy) | Dr Carmen Barba | 055 56621 |
| Hôpitaux Universitaires de Genève - Geneva (Switzerland) | Dr Christian Korff | 022 372 45 72 |
| Great Ormond Street Hospital for Children - London (UK) | Dr Sophia Varadkar | 020 7405 9200 |
| HFME – Hospices Civils De Lyon - Lyon (France) | Prof Alexis Arzimanoglou | 04 27 85 60 40 |
| Royal Manchester Children's Hospital - Manchester (UK) | Dr Timothy Martland | 0161 701 2346 |
| Motol University Hospital - Prague (Czech Republic) | Dr Pavel Krsek | 224 433 351 |
| Ospedale Pediatrico Bambino Gesù - Rome (Italy) | Dr Nicola Specchio | 06 6859 2232 |
| Hopital de Hautepierre - Strasbourg (France) | Dr Anne de Saint Martin | 03 88 12 73 17 |
| Schön Klinik Vogtareuth - Vogtareuth (Germany) | Dr Thomas Herberhold | 08038 90 0 |
| Medical University Vienna - Vienna (Austria) | Prof Martha Feucht | 01404 00 3805 |